Together, We Can Care Better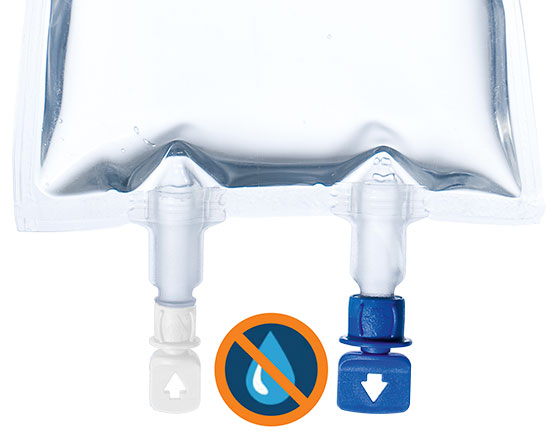 IV bags are innovatively designed to help clinicians deliver infusion care safely and efficiently.
Leak Prevention
Both freeflex ports contain a self-sealing septum to help prevent leaks after removing a needle or spike, potentially reducing risk of hazardous exposure.
Sterility Protection
Both ports contain easy break-off caps, providing visual tamper evidence to ensure sterility prior to use.
Needle Stick Prevention
Semi-rigid ports help prevent needle sticks during drug injection.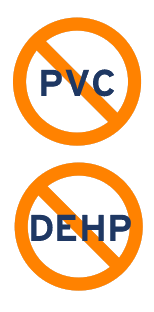 freeflex IV Bags are Non-PVC and Non-DEHP1
Eliminates patient exposure to toxic DEHP, contained in PVC.1
Across its life cycle (from manufacturing to use to disposal), PVC relies on and creates chemicals that are highly hazardous to humans and the environment.

One IV bag can be used across a facility, for the broadest
clinical application.
1. Healthcare Without Harm. Why Health Care is Moving Away from Hazardous Plastic Polyvinyl Chloride (PVC). 6 April 2006.
All freeflex IV bags are designed with the clinician in mind, to help reduce infusion errors, injury and waste so they can focus on patient care.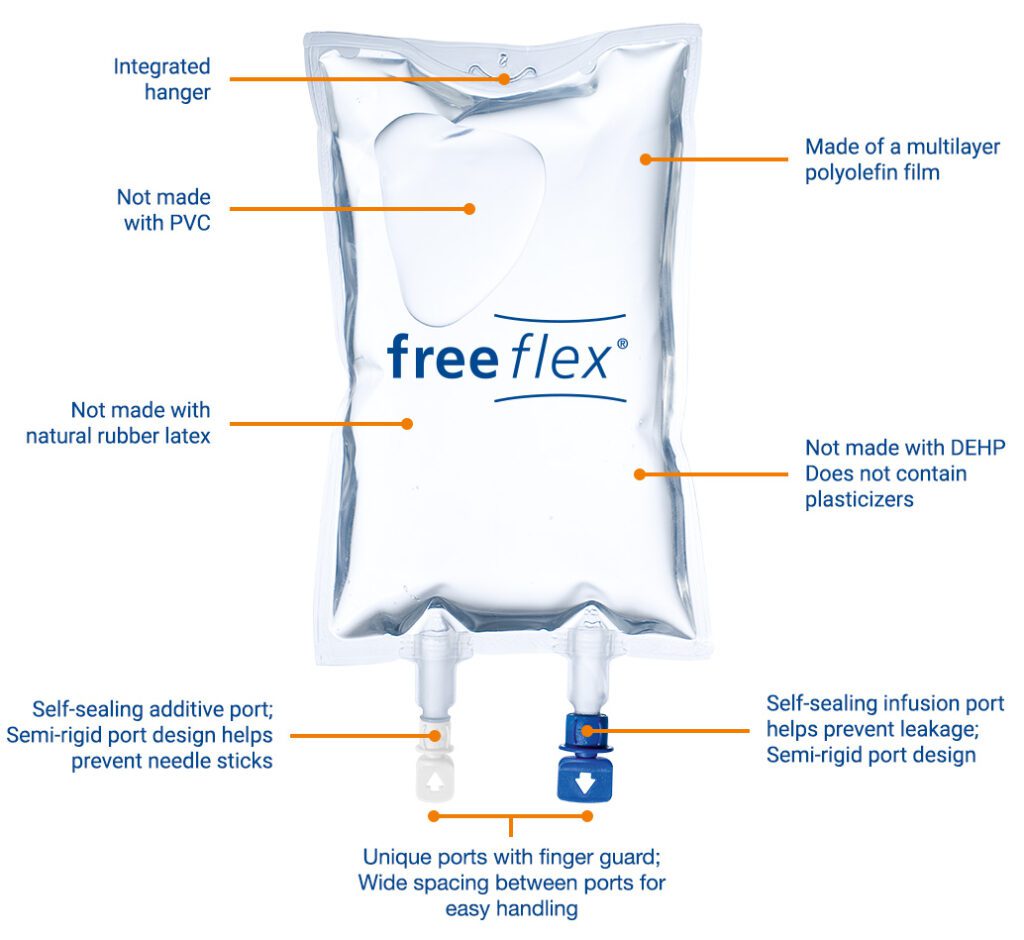 Added Benefits of freeflex
Unique blue and white ports indicate flow and function to prevent errors and have wide spacing for easy handling.
Clear, easy-open overwrap.